It makes sense when people look to automate the daunting process of backlinking! Backlinks are the heart of off-page SEO strategies. In fact, it is the quintessential fact to boost your SERP. It takes a lot of time and effort to generate high-quality backlinks when you recently started your business. While outsourcing link building services can be expensive, one can try out other options for purchasing backlinks from others such as Fiverr backlinks and backlinks from freelancers.
In fact, there are some online marketplaces that provide you with cheap backlink services. Even though a few of these sources are legitimate, it is essential to consider their quality as well. So, if you in the lookout for browsing cheap backlink automation, Fiverr would be a legit choice! However, one may wonder if is it safe or even effective to use Fiverr backlinks. Well, SEO is indeed a tough nut to crack! If a backlinking strategy is so convenient, then why would market leaders spend hours creating their own?
In this article, I will guide you through the ups and downs of Fiverr backlinking! So, you can decide if is it worth enough to buy backlinks from Fiverr!
The Good Side of Fiverr Backlinks
Fiverr is known for its cheap and efficient services. The platform has recently witnessed 600% growth in their transaction! Founded in 2010, the online marketplace offers thousands of specialized gigs that cover a wide spectrum of digital marketing efforts! However, if you don't have a good grip on SEO, it is pointless to go gaga over this platform! Purchasing backlinks from Fiverr is like purchasing miscellaneous goods from the market! If you don't understand the nitty-gritty, you might fall into the trap of shady or even illicit sellers!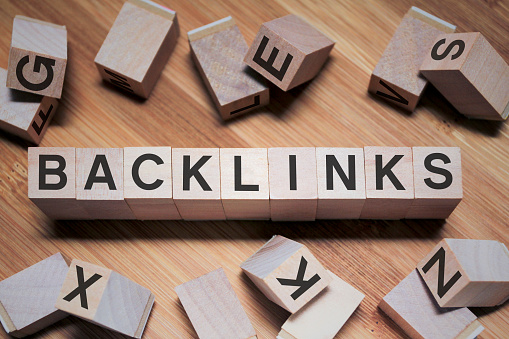 Now, let us put some light on the advantages of Fiverr, and why it is worth purchasing Fiverr backlinks!
Variant Options for gigs
It's pretty good news for the SEO strategists that you will get some neat gigs on Fiverr! Hence, utilizing them is not only time-saving but also a smart approach to cut down the long story short! You can simply browse for potential gigs of your requirement and the job is done! In fact, all SEO and digital marketing needs can be done through Fiverr.
Fiverr Backlinks provide a Flexible user interface
If you are in the industry for quite a few years you must know the importance of an easy-to-use interface! A well-designed interface is a true blessing and offers a handful of brownie points from the buyers! One can find their niche from the broad categories and then browse through the sub-categories to find the perfect fit from Fiverr backlinks! In fact, their user-friendly descriptions make the process much easier to search for!
Budget-friendly services
Small businesses often struggle to manage their backlinking effort because it is too pricy! Hence, Fiverr backlinks could be their ultimate choice if its experts are well-equipped with the process of blogger outreach. Most of the quality gigs start at only $5. No online marketplace can offer these highly specialized gigs at this price!
Dedicated Customer Service
This reputable brand has made a market stand with its impeccable customer support! they verify each seller to maintain the authenticity of the services. they also offer a decent resolution system to guide the sellers through their deals. The large community support makes it a convenient marketplace for business owners and market leaders!
In spite of having several mind-blogging advantages, there are some potential risks too! let's find out!
The disadvantages of Fiverr Backlinks
Unfortunately, finding quality links can be tricky here! In fact, nine out of ten packages contain harmful or low-quality spam links. These could be detrimental to Google's ranking! You should aware of two situations to avoid spam links.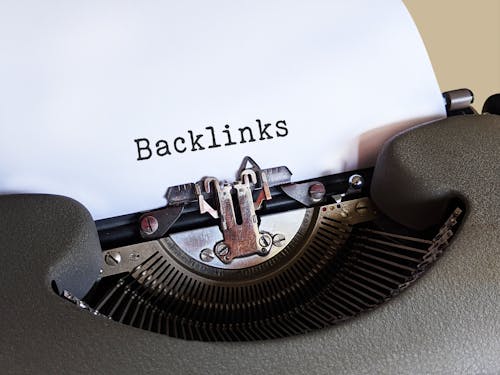 First of all, poor linking can violate Google webmaster guidelines. Consequently, it can penalize your site. Furthermore, it can ruin the quality of your website and increase your spam score. Hence, gradually hinders growth! If you still want to focus on the good sides of Fiverr backlinks, you should consider the other situations as well:
Rampant Fake Reviews
These days Fiverr is brimming with fraud sellers! In fact, they showcase fake reviews to attract more clients. So, instead of focusing on the reviews of the sellers, it is better to look for pro-verified status or quality rating! Sellers hyping their profile with reviews sometimes, end up selling crappy links. Unfortunately, these links violate Google guidelines and harm your website potentially.
Some gigs can be misleading
Among the sprawling number of misleading gigs, it is pretty hard to find the potential. In addition, you can also encounter some services offering strict auditing, foundational style, and more. However, they can end up providing you with low traffic and exaggerated PBNs. Unfortunately, these gigs are not only low in quality but also decrease your existing status!
Best Sellers are expensive
Though Fiverr is well-known for its cheap pricing, yet, the cheap sellers are not always verified. Hence, compromising the price might lead to long-term plunges. Moreover, when you search for a sub-category to find your niche you might feel overwhelmed with long lists of sellers. For a newbie, it is nearly impossible to assess their quality. On the other hand, if you opt for professionally vetted freelancers you are likely to spend more for a gig.
Having said that, Fiverr is still a competent online marketplace to purchase quality backlinks. Especially, if you prefer quick wins without breaking the bank, Fiverr has much more to offer!   
To Wrap Up
Before taking the final decision your priorities should be clear in your mind! If you are in an undulating line the intimidating reviews and suggestions can hamper your choices. The trick is to focus on your needs! If you are a new buyer it is wise to avoid link packages at a cheap price. Packages are more effective for test sites and vetted sellers. If a deal is too good to be true, it might be harmful!
Remember a poor backlink can ruin a website's performance. So, it is better to take some time and analyze the potential of the sellers!