As far as SEO is concerned, backlinks are the most talked about but not the most significant component. Backlinks and other parts of off-page SEO are the only things that actually separate websites and allow search engines to rank them when all aspects of on-page SEO are directly under the control of website owners. There was a problem in the reasoning behind spammy backlinks when they were initially introduced as a ranking feature, much like with the first draft of everything is awful. 
It wasn't long before webmasters began abusing the power of links once they realized that this weakness existed. Link farms (websites that are only dedicated to providing backlinks) were born out of this, along with many other "black-hat" backlink-building tactics. The Google Penguin Update in 2012, thankfully, brought about a sea shift. 
Are Spammy Backlinks a Bad Thing for Your Website? 
Backlinks from low-quality domains are known as spammy backlinks. Spammers may target your website for a variety of reasons, and we'll discuss them later.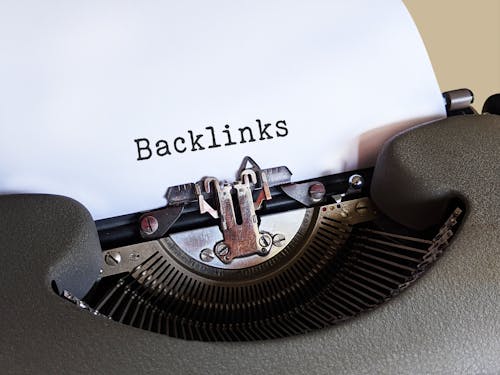 Regardless of why your site was targeted, spammy backlinks have a negative impact on your search engine position. You might see a drop in your search engine rankings if Google discovers that you're being linked to spammy websites. 
Additionally, if Google believes you forged those backlinks yourself to intentionally enhance your search engine ranks, it may punish you. You may lose all of your traffic if your site is penalized manually, and it's only possible to get it back by lodging an appeal. 
Steps to Remove Bad Spammy Backlinks
It is necessary to do a thorough backlink audit in order to remove poor links. For a large number of links, this can be tedious and time-consuming. However, there are several tools available to assist you in narrowing down your backlinks based on various criteria. 
You should now know how to delete harmful backlinks from your site's URLs. 
First, get your backlink information. 
Making a list of all the links pointing back to your website is the first step in this process. Backlink checkers like SpyFu can be used for this reason. Simply type in the URL of your website and press the "search" button. In addition to their domain strength, this will get information on all the Google-ranked* websites relevant to you. 
Sites that aren't indexed by Google won't be included in this list. This will increase the quality of the links that are displayed.)  The Google Search Console is another option for this. Make sure your domain is linked to Google Analytics before you do anything else. In the Google Search Console, click on "Search Traffic," then "Links to Your Site," and you're done. 
On the following page, you'll need to click "more" from the area labeled "Who Links The Most" to get to the next page. Finally, click "Download additional sample links" to download a CSV file containing a list of all your backlinks.  You can also hire a reputed link building agency to handle your link building campaign and get rid of spammy backlinks.

Determine which backlinks are bad 
Getting rid of poor backlinks starts here. Manual auditing of all backlinks is required in this case. You should ask yourself whether the link's content is relevant to your website each time you examine it. For a backlink that isn't adding much value to your link profile, make sure the content is relevant. 
The Google Search Console data on backlinks is silent on the toxic ones. The SpyFu findings, on the other hand, reflect the domain strength of the website linked to you. Identifying websites with weaker domain strength is critical for removing bad backlinks. 
Google the website's name to see if it comes up. Google may penalize your website if it isn't indexed, and this might have an impact on your search engine rankings. You may use the search term "site: domain name" to locate the website on Google. 
You should also look at the spam score of the website. The Link Explorer can be used to see if this is the case. You may determine the website's spam score by entering the URL of the website. When a website's spam score is high, it might have an adverse effect on your SEO efforts. 
Get in touch with the website
You won't be able to remove all of your bad backlinks with a simple link-removal program. Fixing a problem on a website usually involves some hard work and communication with other programmers. 
Your blog about saving money for flying may be linked to several times on an airline scamming website if you've done your research and are aware of the dangers of doing so. Without the webmaster's consent, it's impossible to delete the connection. 
Investigate your options for getting in touch with the webmaster and politely ask them to delete the connection to your blog from their site. If this is going to take a while, be patient and give it at least two weeks before expecting a resolution. 
Remove bad backlinks from your website. 
You will need to contact the owners or webmasters of the linked sites at this stage. Requesting that they remove poor backlinks without threatening them is the best way to get them to comply. If you want a backlink removed, be specific about where it is. As a backlink outreach tool, SpyFu has the ability to identify the contact information of webmasters. 
Keeping Tabs on the Situation 
To delete harmful backlinks, it is not enough to send a removal request to the webmasters of the linked sites. Your backlinks must be tracked to see whether they have followed through on your request. A follow-up email can be sent if a webmaster does not react within 5 to 10 days. 
It's time to sever all of the remaining bad backlinks from your site. 
Some of the webmasters may not react to your request for the removal of poor backlinks, or they may refuse to do so. It's a good thing that Google lets you disavow connections to your website that you don't want to be linked with it. 
Create a list of links you no longer want to follow. To keep track of everything, create an Excel spreadsheet. Once you've done that, all you have to do is upload your list to the Google Disavow Links tool. These links will no longer be taken into account by Google when assessing your website's search engine rankings. 
Delete the URL and start from scratch. 
Getting smothered by spammy backlinks might be a sign that it's time to quit ship and start again. Pages with a lot of negative backlinks may need to be redirected, or they may just require a new URL or a completely new page. Although this should be your final option, it's important to note that you should only do this if all other options have failed and you don't want to risk losing any strong backlinks. 
Find and remove spam links with the help of an expert.
You should keep an eye on your website to determine whether spammy backlinks are harming it. Due to this, we recommend that you deal with an Outreach link building SEO agency that has the expertise and resources to handle this for you. 
Even when the harmful links have been removed, your job isn't done. Now is the time to pay more attention to your website and avoid the recurrence of broken links. 
Make use of a backlink checker to keep tabs on your site's links to spammy and untrustworthy websites. It's a good idea to think of your website's Google rank as its reputation. Make sure that if you don't want your website's link to show on a terrible site, you don't allow it. 
Conclusion
It's essential to keep an eye out for spam backlinks. To keep an eye out for new spammy links, you may set up weekly reports using paid backlink audit tools. As a result, you won't have to give them an opportunity to harm your search engine rankings.