If you want to improve your site's search engine rankings, you should use good link building tools as part of your SEO plan. Links aren't the only thing that affects your search engine rankings, but they do play a big role in them.
While you're busy operating your business or writing for your blog, you may be unable to devote sufficient time to one of the finer parts of technical SEO – monitoring and establishing those critical backlinks.
This is when link building tools such as blogger outreach tools are advantageous. Top link building tools should be an integral part of your digital marketing toolset. since they automate the process of locating, monitoring and reporting on backlinks.
Best Link Building Tools you should know in 2022
The top link building and link-analysis tools can assist you in managing and developing links to your target websites more efficiently. The following are the best link building tools: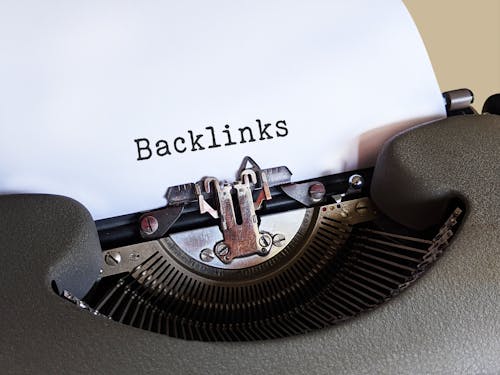 Ahrefs is an SEO software suite aimed at link building professionals. Ahrefs provides a complete SEO toolset that contains several crucial elements that aid in link building initiatives. In Content Explorer, you can look at your website content and see how other websites work. Also, you can look at other websites and see how they work.
It is part of this that you can search for a relevant keyword or topic. After that, use the "Highlight unlinked domains" button to highlight websites. As a result, it can be a helpful and valuable source of connections. Further, to find links, you should put these websites first.
Furthermore, you can use the same function to search your brand name to see whether websites mention you but do not provide a link to your website. This enables you to contact the appropriate party and arrange for the inclusion of a beneficial link, either direct, a special promotional offer, or even an affiliate link if necessary.
Generally, Ahrefs is a very link-centric SEO software that enables you to do a more in-depth analysis of your own website's link profile. In addition, scan for broken links and identify extra link sources to enhance your link profile. Though Ahrefs has several other useful features, the link building component makes it especially strong.
It is a user-friendly backlink tracker. Additionally, linkody is one of the most affordable link building tools available. This is an easy link-tracking and backlink-analyzing tool that is affordable. Further, you may use it to conduct a backlink profile analysis and remove suspicious links.
However, it is lacking in terms of detecting link-building possibilities and outreaching out to obtain further links. One advantage is that you may test it risk-free for 30 days without submitting your credit card information.
GroupHigh is a link building tool that is ideal for link building initiatives. The software has a big database of blogs from which to collect contacts. Also, an integrated CRM tool for sending customized email outreach.
GroupHigh's key features include email tracking, follow-up reminders, assigning bloggers, content search, backlink discovery, and location-based filtering. Additionally, identifying interaction on social media platforms such as YouTube, Twitter, and Instagram, as well as reporting on content engagements. Further, this tool is available on a global scale. Moreover, it supports a total of 26 languages. Now, you can begin your seven-day free trial with it.
BuzzStream is a robust tool that assists you with all areas of link building campaigns. Further, it can help you with link prospecting and outreach. Additionally, it includes project management tools for tracking and analyzing the progress of your link-building efforts.
Additionally, it assists you in identifying and collaborating with influencers, another method of generating high-quality backlinks. Furthermore, its Digital PR tool enables you to cultivate relationships with journalists and bloggers to obtain placements.
If you're searching for a solution that can assist you in obtaining placements on news and media websites, this is it. As the name implies, it merely assists you in contacting journalists and obtaining a link placement.
Additionally, you can use it to compile lists of journalists and influencers who match your criteria. Moreover, it includes outreach recommendations to ensure that your outreach activities are successful.
However, for link building purposes, we should emphasise its Link Explorer function. It enables you to study a website's backlink profile. It can be used to identify link opportunities, delete undesirable connections, and restore broken links.
Additionally, it indicates which anchor text sites are often utilized to connect to your website. Moreover, this will assist you in selecting the appropriate keywords for future articles and obtaining further backlinks.
This is mostly an email marketing and influencer search tool. However, you can use it for link outreach as well. Also, you can useit to identify relevant influencers in your niche and approach them about link-building opportunities.
Additionally, it has influencer marketing elements that specialist link-building tools do not. However, it is more costly than similar tools.
Link Prospector tool, which assists in identifying chances for link construction. These include sponsorship possibilities, link exchange options, and individuals who can write product or service reviews.
In a nutshell, it's one of the most robust link prospecting tools available.
One of the best ways to find good content is to use a tool called BuzzSumo. A lot of people who work in SEO use them. The software gives useful marketing information. This tool can help marketers make good content. Discovery, Influencers, Research, and Monitoring are the four main parts of the Buzzsumo platform.
Every marketer understands the value of a high-quality backlink, and cognitiveSEO is one of the few tools that highlights this point as well. However, one of its finest features is "Unnatural Link Detection".
You may use this tool to check your backlinks to determine whether any suspicious sites are connecting to your brand. Additionally, you may use it to examine the backlink profile of a site you're investigating as a candidate.
Conclusion
Hence, positive backlinks are a significant component of any successful SEO strategy. However, it is rather complex, time-consuming, and laborious, which is why it is recommended to subscribe to a link building service that automates the process for you.