Link building is an inevitable part of SEO. And as we all know that SEO trends are very important in Digital marketing and organizations or companies that want healthy organic traffic and wide reach of their product/site mostly depend on SEO for successful digital marketing. Read these 30 awesome digital marketing books for successful marketing campaign. A reputed Link building agency helps to gain more organic traffic to your site. Therefore, combining link building with a strong SEO foundation, excellent on-page SEO, and great content can bring wide consumers to your product and more organic traffic to your site. 
So, if you are also planning to hire a link building agency for your company read on. Because here we will discuss the major 15 questions you should ask before choosing the right link building agency.
What is link building?
Link building is a method to gain hyperlinks from other established websites to your own website. A hyperlink generally means a link that helps the user to navigate between different pages and sites on the internet. 
A search engine uses different links to browse the web. It browses between different pages of your website as well as browses between different links of the whole website. Links can come in various types such as normal people making a link to tag a person or product that they love or a reporter linking their source of report etc. These kinds of links and short-term links do not need SEO or professional makers. 
Although, there can be various ways to build links and that's why a professional link building agency is necessary when you are planning to build links for your business. SEO link building is a long-term link building that you need for long-term usage and stable growth of your website. This is important for your products' reach and for the success of your business.
15 Questions For Link Building Agency
When you are planning to hire a professional link building agency, you must choose the right agency for reliable service that ensures your business growth. Here, are the top 15 questions you should ask before hiring a link building agency for your website. 
How long have you been in the link building Industry? 
The first thing you should always ask a link building agency before hiring is their experience in the industry. Knowing the experience of the agency you are hiring will ensure you about their reliability and work ethics. You will also have an insight into their reputation so you can trust them with your website link building. Although, some new agencies can also provide great service but if you are hiring a professional link building agency for the first time, you should opt for a long-running and reputed agency as this will ensure a safe and smooth service. 
Have you ever worked in the same industry as me?
Knowing about their knowledge about your industry and relevant work experience can help you to understand whether they will be able to provide you with the right service you are looking for or not. If the company has a certain work experience involving your industry, they will understand your market and needs. Therefore, they will be able to provide you with satisfactory results. But if the agency is not really aware of your industry and completely new to it, you need to make sure they understand your concerns and needs or you can even move to a new agency that has knowledge and working experience in the same industry as yours. 
What is your method of work?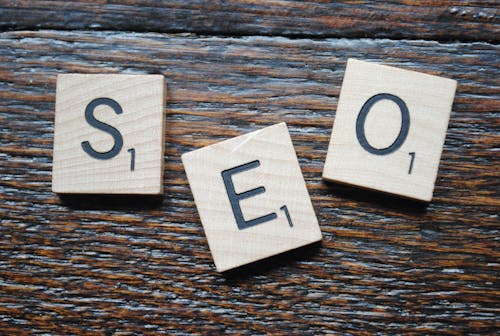 Also, you should always ask a link building agency about their work method at the very beginning. This will help you to understand how they will work and how efficiently they will execute the entire project. All the reputed and genuine companies have their own method of work and they eventually provide you with the plan of action that they will take to accomplish the project. A good agency will not use Private Blog Networks. Also, they will use features like aged content, local citation, guest posting, etc.
How many Backlinks do I need for my website?
Asking about the number of backlinks you need for your website is vital. The agency you are hiring must need to have good knowledge about your industry and the market trends. They can ask you about your budget first to answer the question. But you do not have to worry about it because your budget will help them to understand and narrow down the number of needed links for your website. But do remember the agency must not sell you unwanted links to get more and more money. 
How will you choose the Keywords and pages we need to target for link building?
Another important question you should ask a link building agency for the smooth link building services is how they will select the Keywords for link building. If the agency asks you to provide keywords and target pages for link building, avoid hiring them. As these kinds of companies are not looking deep into your industry and market and will pay very little attention to building a link for successful business growth. Instead, choose an agency that is willing to do keyword research to find the right keywords for your website links. 
How will you ensure my website will not be placed on a PBN?
You need to make sure that your link building agency must do all the thorough checking like looking for domain history, examining text anchor, content, etc. To avoid the high domain authority of Private Blog Networks. 
Can I purchase links in a short-term contract?
This question is a bit of a trick to understanding the ulterior motive of the agency. Agencies that are willing to go for a short-term contract are best to be avoided. Most reputed and genuine companies will ask for consistency which is vital for your business growth. 
How will you report your progress?
Another important question you should ask a link building agency is about their reporting method. This will help you to understand the current situation of the link building process. Choose an agency that provides placement efforts with keyword rankings, insights and strategies for achieving the goal. Ask what kind of process they're working on. for eg: Are they works on blogger outreach, broken link building, or guest posting?
Can you ensure the Keyword's ranking?
You should always ask whether they are able to ensure the Keywords ranking or not. But do not trust the agencies who promised to provide a specific ranking. Because it is not possible for any agency to ensure rankings as the algorithm is always changing and so are your competitors' strategies. Trust the agency that can provide a comprehensive answer to the question.
Ask about their backlink profile.
Another vital question you must ask a link building agency is about their backlink profile. You should have a good idea about the backlink profile of an agency. Try to look for their website content standard, where they are linked etc. If the agency is linked with spammers or the contents are very poor, you should consider it as a red flag. 
Ask for sample works.
You should also ask any link building agency to provide you with a sample of their previous projects. This will help you to understand their service quality, and standard of work, and you will be able to decide whether you should hire them or not. 
How many link building staffs do you have and who will work on my project? You can always ask an agency about their link building staff and their efficiency. This will ensure that you are hiring the right agency. Also knowing about the team that is going to build your website link is helpful to get a better link building service.
Ask for a proposal.
Another thing you can consider asking a link building agency is for a transparent proposal. Asking them to provide a proposal will help you to understand their work and strategies. A well-drafted proposal that describes their method of work and targeted strategies to bring positive results is ideal. 
Look for the backlinks they have provided to their early customers.
Asking about their previous clients' backlinks can also ensure you a quality service. Because if they have already worked with large companies and provided them proper backlinks, it is very natural for them to provide you with similar results. 
Ask yourself about your goals and how much you are going to invest in them:
Before you start your search to find the right link building agency you need to make some clear goals that you want from the service and how much you can invest in it. Making a list of target results and budget is essential in finding out the right link building services for your website that would perfectly match your requirement.
Conclusion
Link building is very essential to generate healthy organic traffic to your website and make your product or service more visible in the public domain. But you need to be very careful when choosing a right link building agency for your website. You should always opt for link building agencies that are willing to work as a partner instead of a seller.